News
Drug Arrest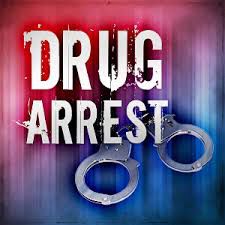 An Oneida man is facing drug charges after he was stopped on a traffic stop. Patrick Crane, age 29 of Oneida, NY, was charged with numerous vehicle and traffic violations after he failed to yield the right away to oncoming traffic on Clinton Street in Clark Mills. Upon further investigation, he was also found to be in possession of heroin and two syringes. Crane was taken into custody without incident.
Crane was charged with the following:
Failed to yield the right of way- "traffic infraction"
Uninspected Motor Vehicle- "traffic infraction"
3rd degree Aggravated Unlicensed Operation (Suspended License)- "Misdemeanor"
7th degree Criminal Possession of a Controlled Substance- "Class A Misdemeanor"
A check into Crane also revealed that he had two outstanding warrants, one from the City of Utica Police Department and one from the City of Rome Police Department.
Crane was issued traffic tickets and an appearance ticket to answer the charges in the Town of Kirkland Court. Crane was transported and turned over to the City of Utica Police Department to answer the warrant.

***DISCLAIMER***:
We welcome you and your comments to Kirkland Police Department's Facebook Page.
Once posted, the Kirkland Police Department reserves the right to delete submissions that contain:
(i) vulgar language;
(ii) personal attacks of any kind;
(iii) offensive comments that target or disparage any ethnic, racial, or religious group.
Furthermore, the Department also reserves the right to delete comments that are:
(i) spam or include links to other sites;
(ii) clearly off topic;
(iii) advocate illegal activity;
(iv) promote particular services, products, or political organizations;
(v) infringe on copyrights or trademarks;
***Please note that the comments expressed on this site do not reflect the opinions and position of the Kirkland Police Department or its officers and employees.
All crimes described in this press release are allegations, and suspects named are innocent until proven guilty in a court of law.