News
Drug Arrest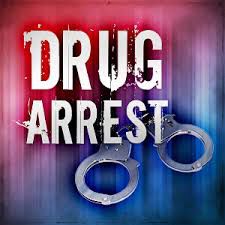 A Clark Mills man is facing drug charges after he was stopped for having an outstanding warrant. Warren Breen, age 25 of Clark Mills, was charged with drug possession after he was found to be in possession of an illegal drug on Friday May 12 at 3:30 PM. Breen was located on Clinton Street when Officer Occhipinti of the Kirkland Police Department recognized him. According to officials, Occhipinti approached Breen and took him into custody without incident. Occhipinti conducted a search of Breen and found that Breen was in possession of a bag of Heroin. Breen was then transported to the station for further processing.
Breen was charged with the following:
7th degree Criminal Possession of a Controlled Substance- "Class A Misdemeanor"
Breen was then transported to the City of Utica Police Department where he was turned over for his outstanding warrant.
Breen was issued an appearance ticket to answer the charges in the Town of Kirkland Court later in June.