News
Kinney Drugs Larceny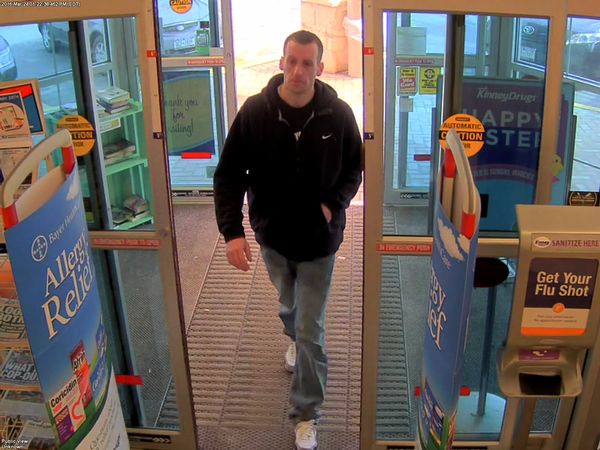 The Kirkland Police Department is currently investigating a larceny that occurred at the Kinney Drugs located on Franklin Ave in Clinton. The incident occurred around 1:20 PM on March 24th. The person pictured in this post is the suspect and wanted for this crime. The vehicle that the suspect drove away in appears to be a 2009 Gray Ford Focus with a gold NYS license plate. If anyone has any information regarding this person and incident please contact the Kirkland Police Tips Line at 315-853-3311. All calls will be kept confidential.
***DISCLAIMER***:
We welcome you and your comments to Kirkland Police Department's Facebook Page.
Once posted, the Kirkland Police Department reserves the right to delete submissions that contain:
(i) vulgar language;
(ii) personal attacks of any kind;
(iii) offensive comments that target or disparage any ethnic, racial, or religious group.
Furthermore, the Department also reserves the right to delete comments that are:
(i) spam or include links to other sites;
(ii) clearly off topic;
(iii) advocate illegal activity;
(iv) promote particular services, products, or political organizations;
(v) infringe on copyrights or trademarks;
***Please note that the comments expressed on this site do not reflect the opinions and position of the Kirkland Police Department or its officers and employees.
All crimes described in this press release are allegations, and suspects named are innocent until proven guilty in a court of law.
Images